THE PRODUCTS PURCHASED ON THIS WEBSITE ARE INTENDED FOR RESEARCH CHEMICAL USE ONLY. These products are not intended to be used for human or animal consumption and/or ingestion of any kind. These products should not be used as food additives, drugs or household chemicals. These products should only be used by Qualified Professionals.
Bodily introduction into Human and Animals of any kind is strictly forbidden by law.
All the product information on this website is for educational purpose only.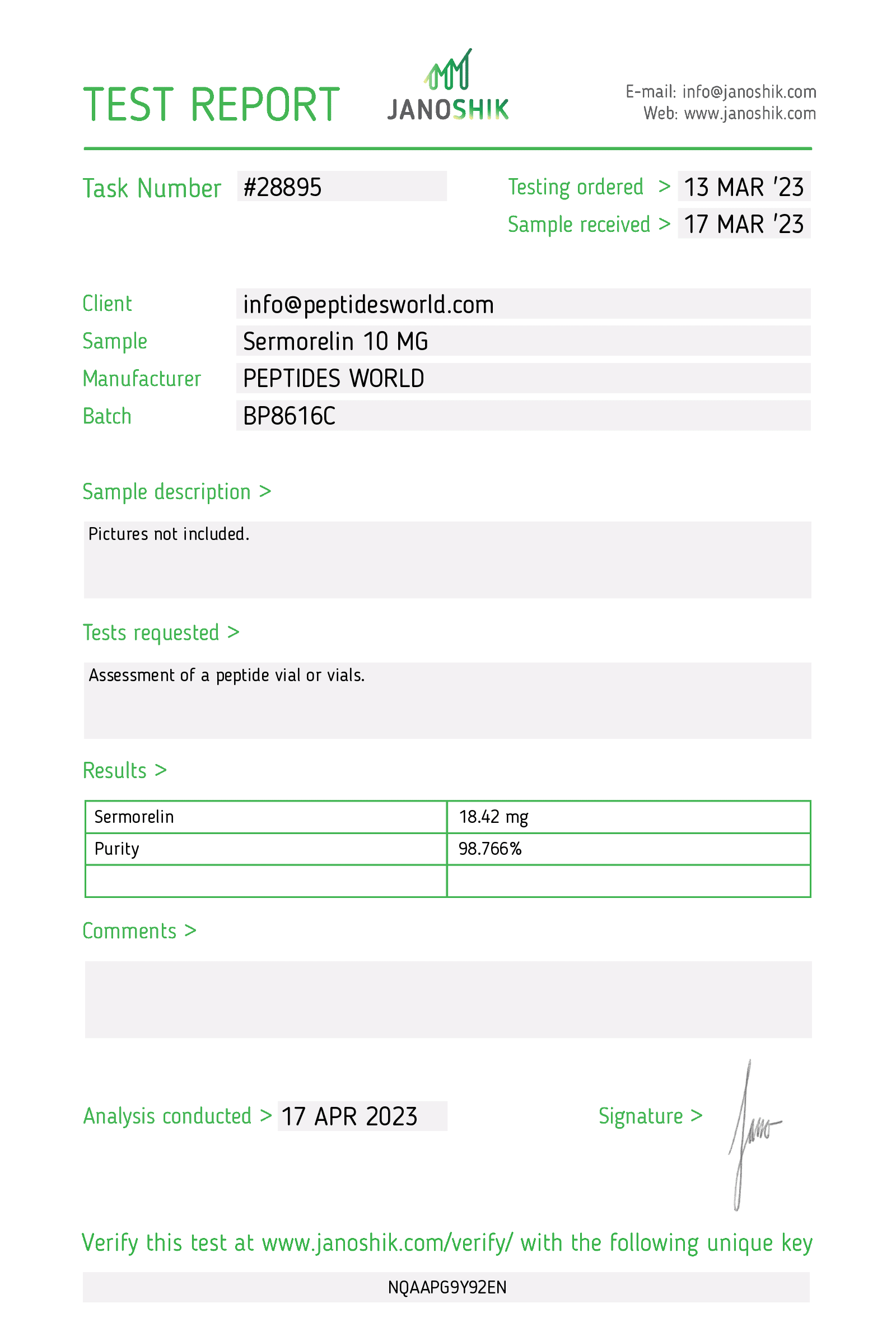 Sermorelin is a growth-hormone-releasing hormone (GHRH) analogue used clinically to assess growth hormone secretion. It is of interest to researchers for its ability to improve bone density, reduce scaring, fight the effects of dementia, and reduce seizure activity.